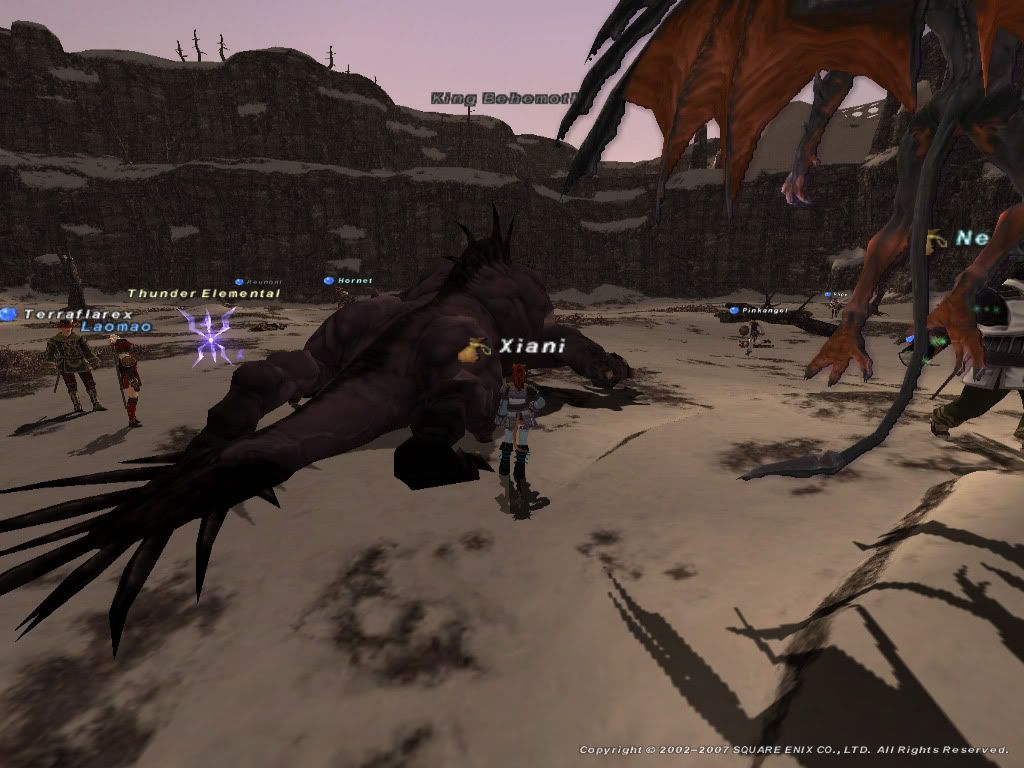 Wheee, another fun filled day in Vana'diel! *cough* Seriously, though. Started off the morning with a 2 man claim King Behemoth in which I was summoned for. By the time I got my half awake/asleep ass out there it died though. I got to see the last 3% drop! Needless to say I threw myself back in bed after that, and didn't get much sleep at all.

Dynamis day! We couldn't decide which Dynamis to do and Xarcabard was taken, as well as San d'oria and Bastok. So we had some fun with a CoP zone again, Qufim. And yet the Apathy drop luck strikes again. I swear, I have never seen a shell get such little in drops from Dynamis. Let's see, we got: Melee Cape, Wyrm Belt, Monster Trousers. I believe that was it. BST and DRG went free lot to anyone, go figure, lol. We got the win for those who needed, farmed a bit more, then ended with a dropped glass due to a massive link of Krakens. Gotta love Dynamis links...
Decided after that I was going to pre-skill my Scythe, Great Sword, and Marksmanship for Dark Knight a bit. But what's this, I want to do something!? Oh hell no! Can't let Xiani do something! Tiamat pop! Away to Attohwa Chasm I go!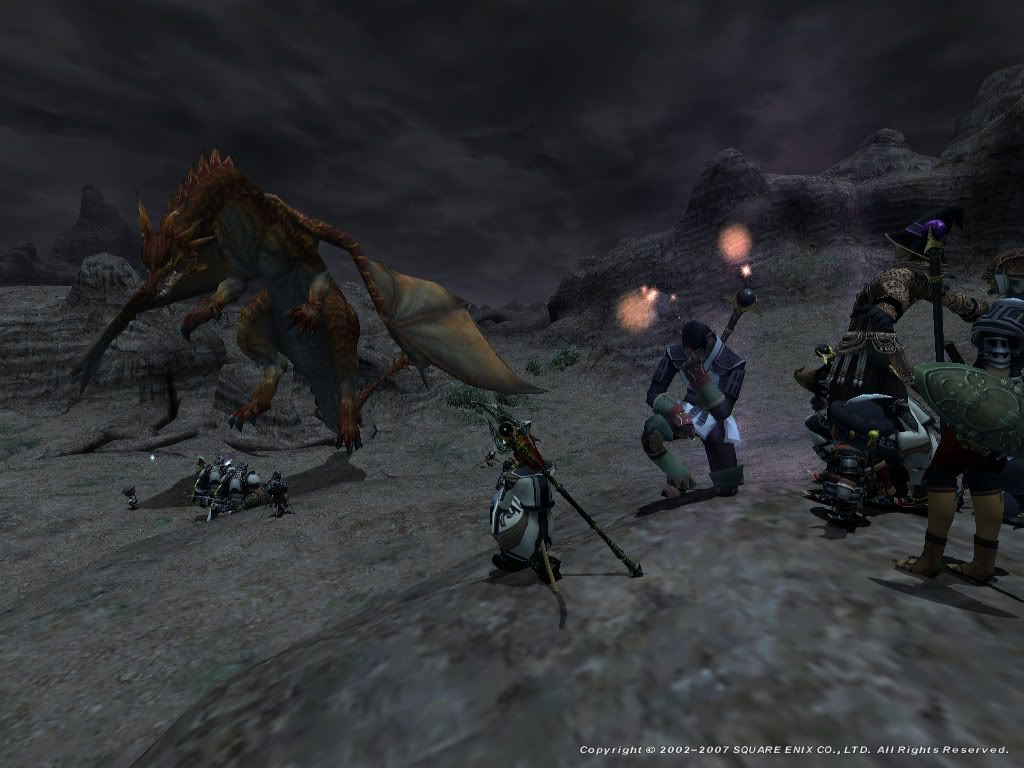 I must say, Garuda totally tore Tiamat up tonight. I got my first 1k+ Predator Claws on her as well as like 3-4 other 900+ ones. She was rather Wing happy, but atleast she gave full drops.


Lots of screenshots tonight! Tiamat and a random Yagudo I was skilling up off of. I thought it was cool, so I saved it. >>;