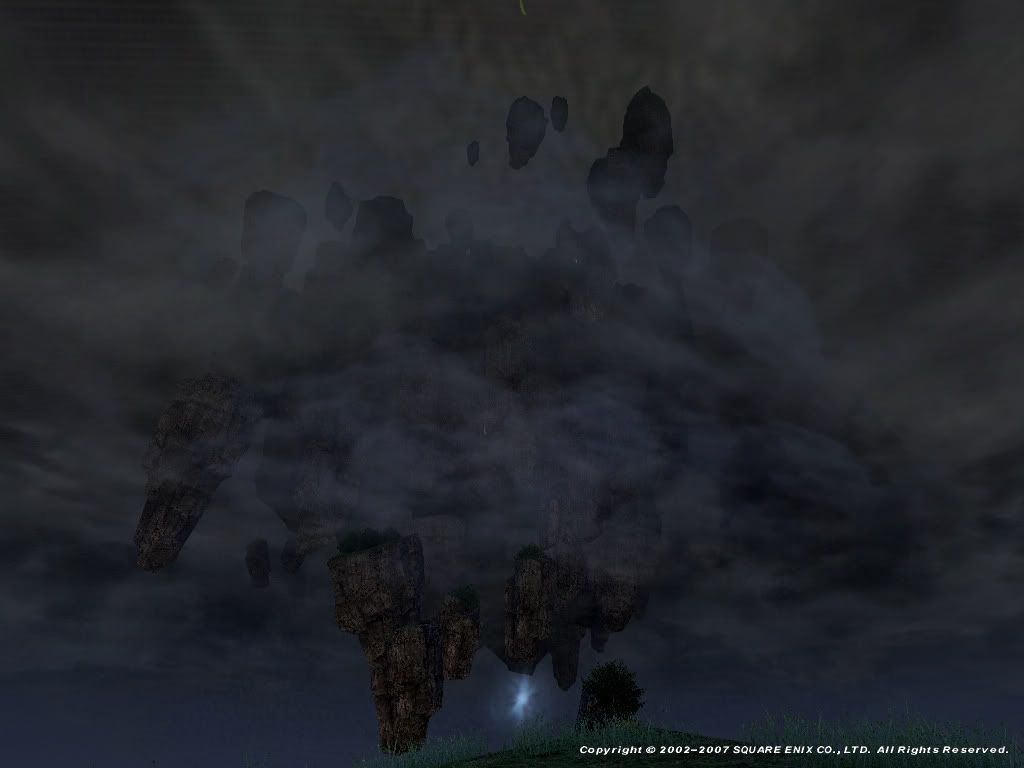 Was a rather slow day today. Started out with a Cerberus in the morning adding another Algol to Apathy. And another lost lot to my list. I wasn't feeling all to well so I took a nap after Cerberus. (Sorry, no screenshots from the battle.. wasn't feeling good.)

Once I woke a little more refreshed later on I helped my friend Steve, Darkalan in game, out a bit. Headed out to Valkurm Dunes and power leveled him while waiting for word on Vrtra or another round of Bahamut 2. And yet again, everytime I go to help him something ALWAYS pops... Khimaira decided to rear it's ugly head. So I had to take off. But by the time I arrived it was already claimed by AtG. Rawr... what a waste.
After the long battle another Bahamut 2 round was setup, and yet again the record was broken even further. I sat out once again, I can't remember what the exact time was... I believe it was 1minute and 24seconds or something close. Once again... no Bahamut's Staff. /cry
At this point I was thinking it was a rather unproductive night, and I cannot stand feeling unproductive. So I decided to finish leveling a job I had started months ago and got side tracked from, Dark Knight. Didn't get very far, goddamn Valkurm Dunes. I got from 16-19 having soloed most of it.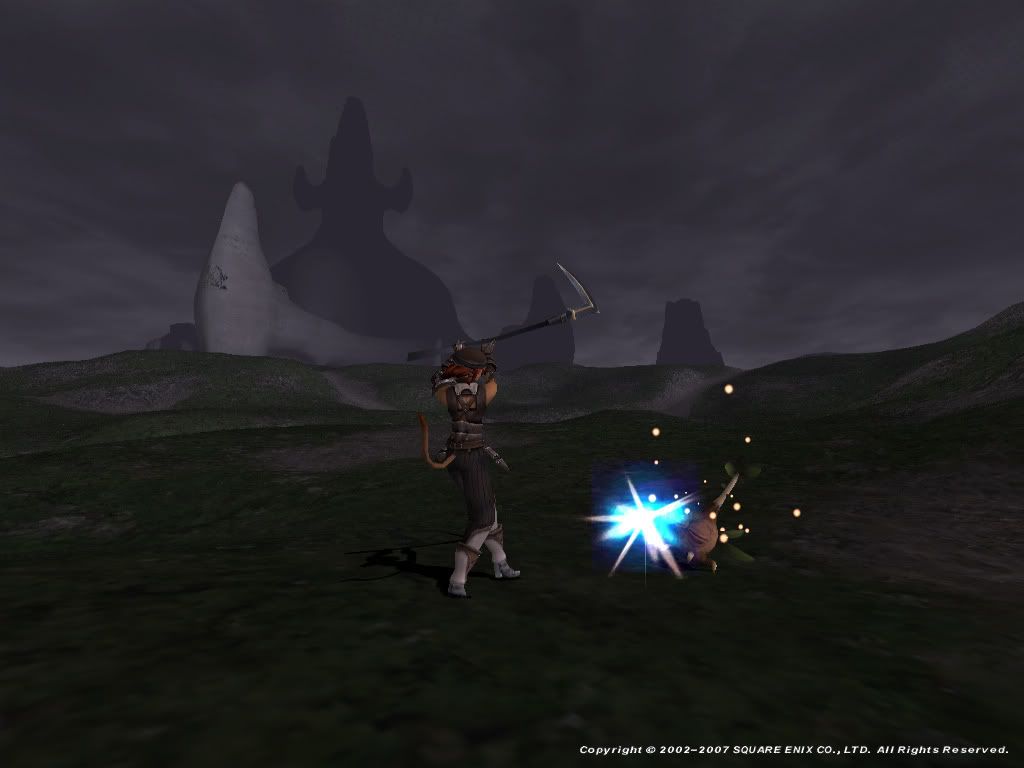 Other than that, not much else. Took a couple scenic screen shots and got around to saving some older ones. So here you go.